PADI Divemaster Course in Cebu - Promo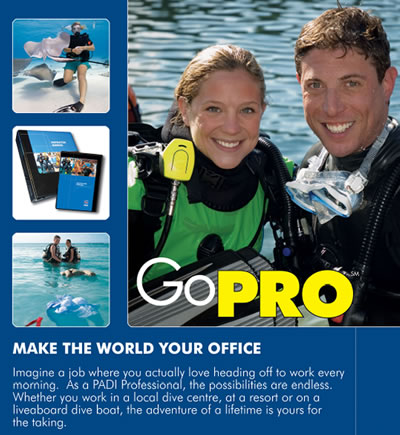 PADI Divemaster
Have you ever wondered what would be like to become a PADI professional? Think no more. PADI Divemaster course is the 1st professional level in PADI educational system that offers a great opportunity for those who have higher expectations. It' s challenging and rewarding.
Kontiki Divers wants the new divemaster candidates to learn from very best dive professionals who are willing to share their extensive knowledge. Here at Kontiki Divers in Cebu we are doing PADI divemaster courses properly, no shortcuts. Every candidate on top of standard PADI divemaster course requirements have to assist with daily dive shop activities which include: tank fillings, equipment repair, dive logistics planning, assisting dive instructors with PADI courses and experiences, interacting with other customers and many more.
More info on the PADI Divemaster Course
The PADI Divemaster course is not just another license in the pocket. On this level it is expected to be 100% professional in and out of the water. PADI divemaster is also a prerequisite for those who like to become a PADI instructor. Duration of the course depends on the level of experience of the candidate, usually from 2 – 4 weeks.
Prerequisites for PADI divemaster course
18 years old
PADI Advanced Diver (or qualifying certification from another organization)
PADI Rescue Diver (or qualifying certification from another organization)
EFR Primary & Secondary Care (or qualifying first aid and CPR training from another organization) course completion within the past 24 months.
Have at least 40 dives to begin the course and 60 for certification
Be fit for diving and submit a Medical Statement signed by a physician within the last 12 months.
PADI Divemaster Internship
For PADI divemaster candidates who are seriously thinking about working as dive professionals Kontiki Divers offers internship which will prepare the candidate for challenging and exciting career as a PADI Divemaster. During the internship divemaster candidates spend a lot of time in the dive center helping our dive and office staff. Nothing can replace the real experience and work. Under direct supervision of our staff interns apply the knowledge which they have gained in the divemaster course and that puts them on the fast track on becoming a great dive professional. For more information about internship please contact our staff.
Contact Lee at Lee@savedra.com directly for more info on the PADI Divemaster Course
Go Pro with a PADI IDC Instructor Development Course in the Philippines
Fun, Action, Adventure: Deciding to become a PADI professional dive instructor is fun but also hard work and a life changing step. At our branch in Moalboal, Cebu, we will prepare a tailor made PADI IDC package for you dependent on your current certification level, experience, available time and budget. Click here for PADI IDC Instructor Training Courses.